When Hope is Strong, published by Pan Macmillan 1995, reprinted 1996, 1997
Set in south-east Queensland, this is the story of three pioneering women and one epic struggle, in an unforgiving land where love carries the highest price. Caught between the love she feels for her husband, and her hatred for her scheming stepson, Bridie is the keeper of family secrets. Patiently she waits for the day when she can finally reveal the truth. While devoted to her family, Maddie soon discovers that love alone will not protect them from the harsh and hostile land that they have made their home. Emerging into womanhood, Kitty is loved by one man, desired by another. However, she finds that sometimes there are no choices in life.
A sweeping saga that tests the boundaries of faith and courage. Also available in audiobook format.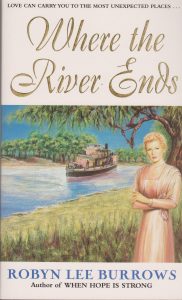 Where the River Ends, published by Pan Macmillan Australia, 1996
Beautiful, cultured and talented, Roxy forsakes a promising stage career for marriage and station life at Wirra Downs. But life in Adelaide 's social classes could never have prepared her for the dust, the isolation, the floods, the shearers' strikes. She will need more than love to sustain her. Martin is Roxy's husband and the man with whom she wants to spend the rest of her life. But sometimes fate has a cruel way of making its own choices. For Guy, paddle-steamer captain and Martin's brother, his forbidden love for Roxy is his greatest torment. Only the river can help him escape from this love and the past…
A story of enduring love and remarkable courage which captures perfectly the romance and majesty of the era of the river boats. Also available in audiobook format.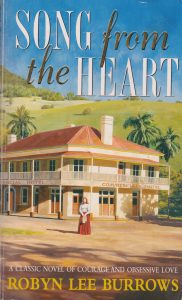 Song from the Heart, published by Pan Macmillan, 1997, Reprinted 1998
A panoramic saga which will sweep you through the heady days of nineteenth-century Queensland into the baptism of a nation in WW I. Following the tragic early death of her sister, Maddie, Kitty is forced into a hasty marriage of convenience to Maddie's husband, Ted. She has also just lost the only man she has ever loved. Can she make a new life from the ashes 0f all she has lost? Edward and James, Kitty's sons, are as different as they could be. Edward, the eldest, finds only unhappiness in love and escapes to war to forget the past, while James' enduring love for his childhood sweetheart stops him from embracing the future.
A dramatic and moving story of the many faces of love, Song from the Heart continues the story of the Hall family, first featured in When Hope Is Strong. Also available in                                                             audiobook format.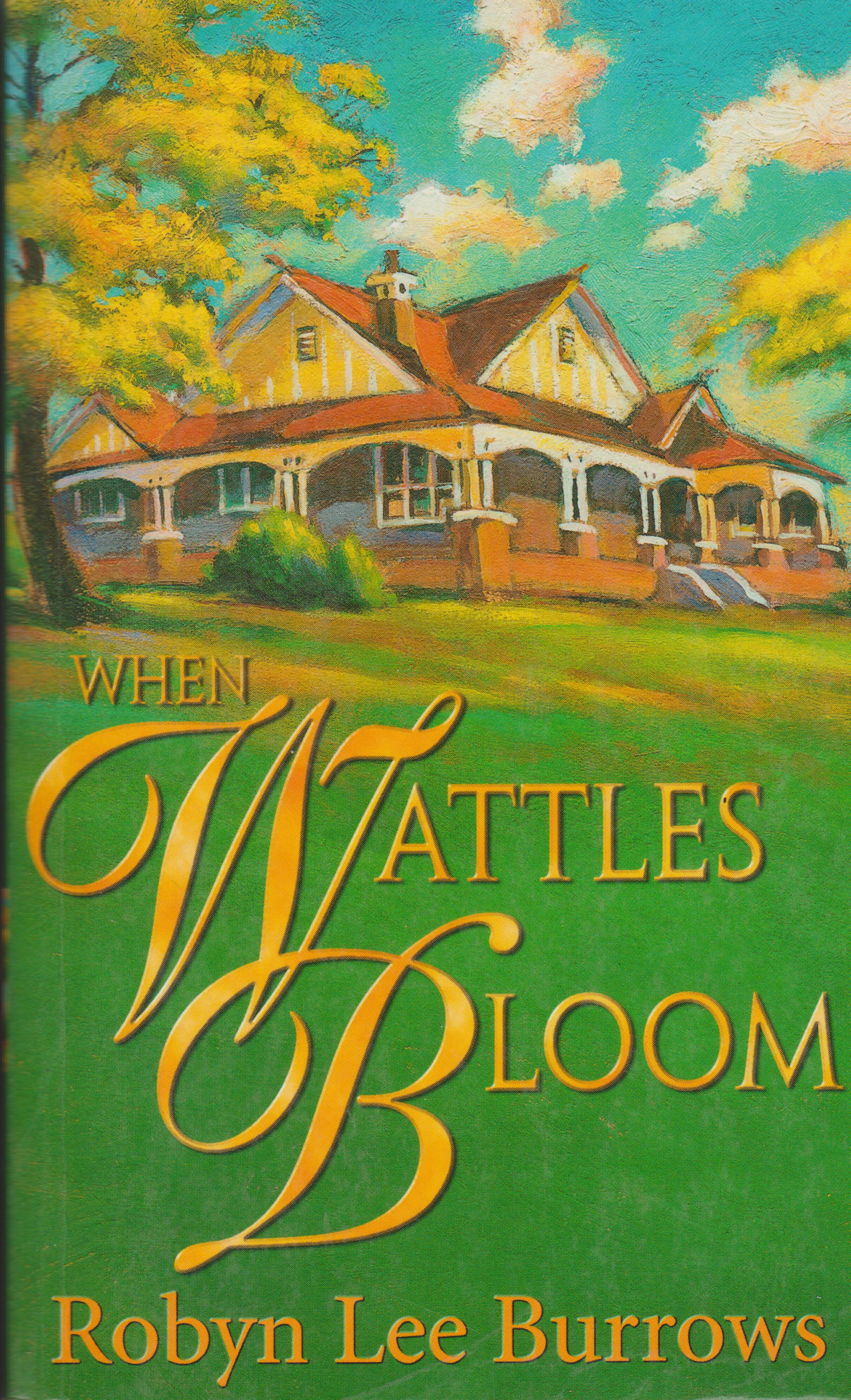 When Wattles Bloom, published by Harper Collins Australia, 2000
Callie's family home – a symbol of security and love – is to be sold and she is trying hard to shake off the feelings of sadness and loss. When a sandy-haired stranger named Michael knocks at her mother's front door, asking questions about the family and great-aunt Hannah, Callie finds herself delving into secrets that have been long kept hidden.
Together, Michael and Callie begin to unravel a love story between Hannah Corduke and a young blacksmith, Ben Galbraith. It's a story of true love, heartache and indomitable spirit that resonates through Callie's and Michael's own lives. What was Ben and Hannah's fate? And will the answer bring Michael and Callie together or pull them apart?
A poignant, romantic and moving story about love, loss and the circles of time.                                                                Also available in audiobook format.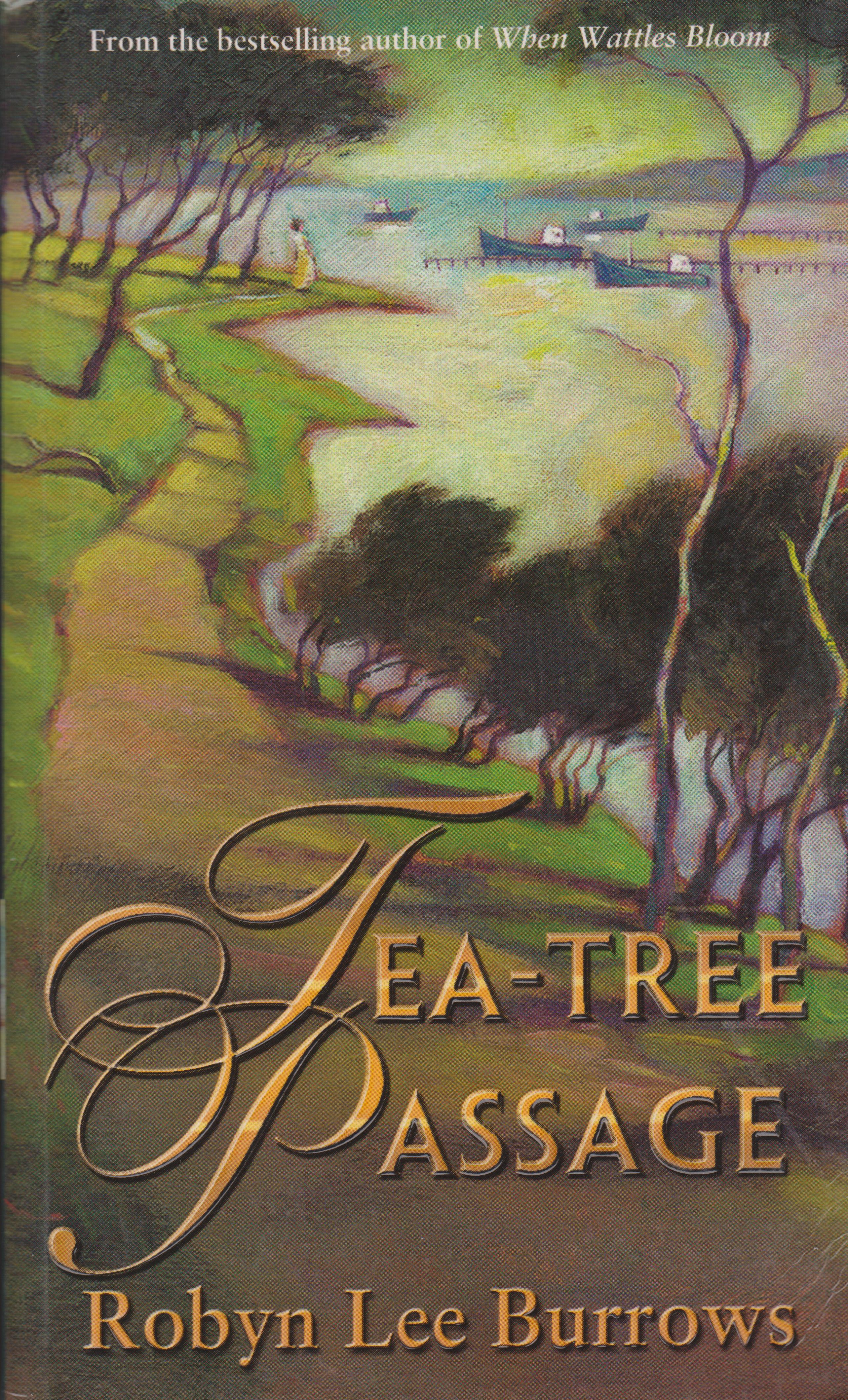 Tea-tree Passage, published by Harper Collins Australia, 2001
After four years facing the horrors of the trenches in France, Frank Carmody returns to make a life for himself and his wife, Nina. But it's now 1919 and everything has changed. As Frank and Nina deal with the post-war boom and the bitter blows of the Great Depression, their children seem destined to grow up in a world where nothing is certain. But even as the legacies of war echo down the generations, there remains the possibility of solace in a place called Tea-tree Passage. And perhaps there could still be love … 
A compelling and powerful story of the resilience of families and the complexities of the human heart. Also available in audiobook format.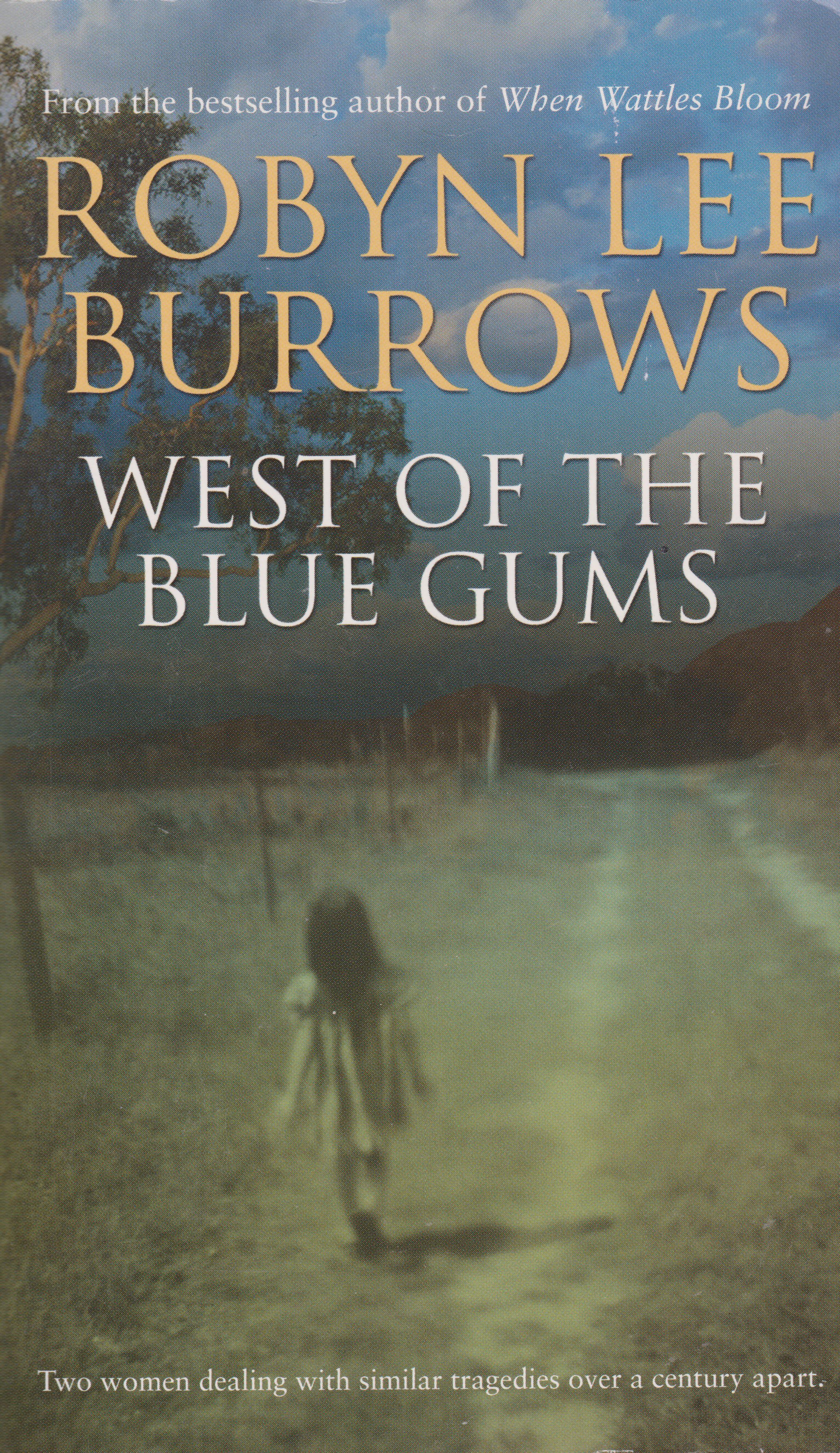 West of the Blue Gums, published by Harper Collins, 2004
 Jess and Brad's marriage is in trouble. They are two good people who don't know how to cope with what life has dealt them. Jess begrudgingly accompanies Brad on a research trip to the Diamantina and discovers old papers belonging to a woman who had lived on the property in the 1870s. The sense of grief Jess reads about in those long-ago diaries echoes her own. But it is the eventual discovery of a child's grave that helps put her own life and losses into perspective. 
From Ireland in 1867 to far-west Queensland in the present day, Robyn Lee Burrows draws the past into the present with engaging and devastating effect.
Also available in audiobook format.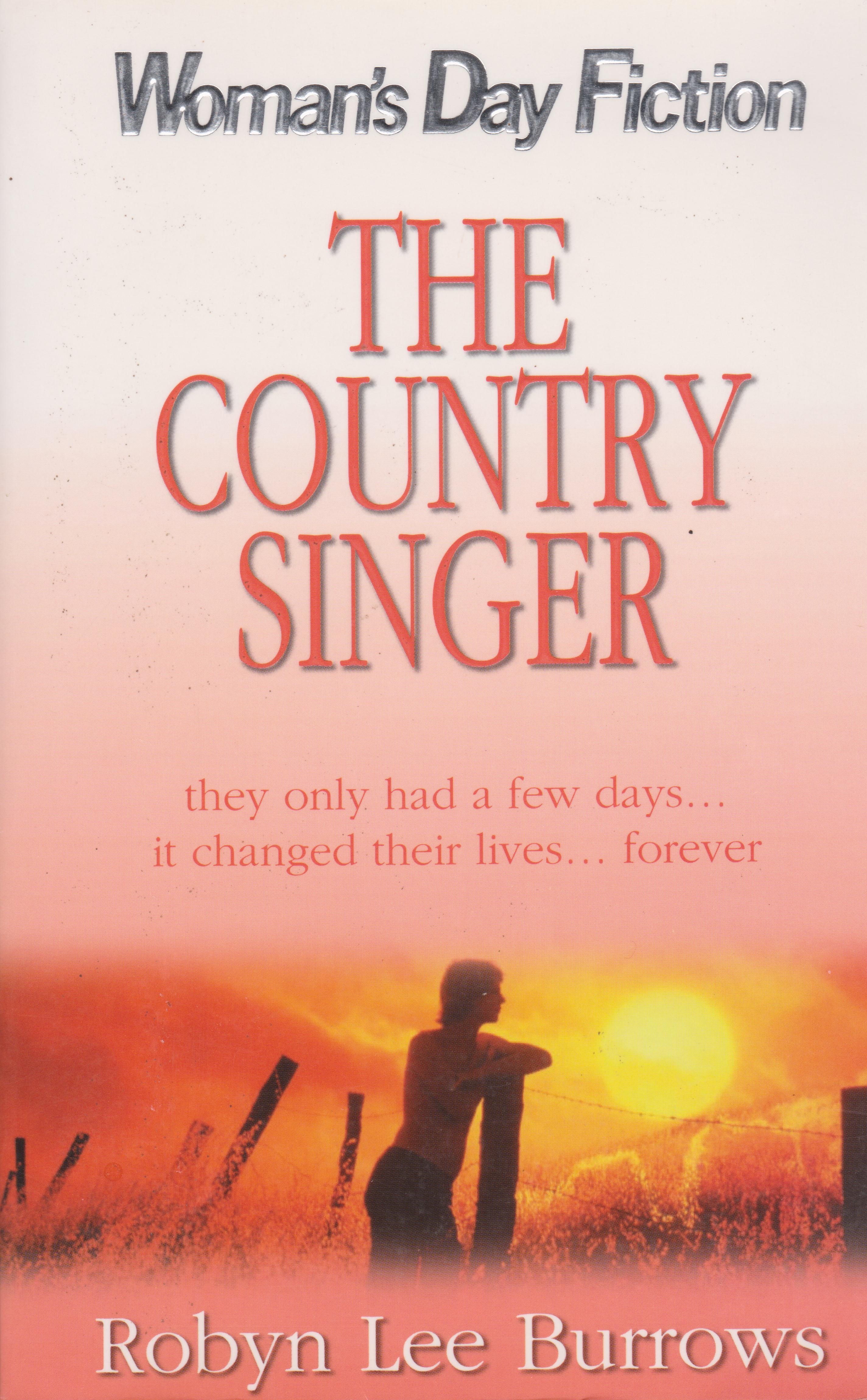 The Country Singer, published by Women's Weekly, 2005
In a one-pub, one-store town in the Western Australian wheat belt, Meg has been married to Grady for ten childless years. She feels constrained by the land and the life, which are all she has ever known. When Declan, a country singer on the run from his memories, drifts into town for a few days one hot September, it's the beginning of a love that will last forever – even to the next generation.
Also available in audiobook format.